Medical exams and physicals are necessary to maintain a healthy lifestyle and to participate in regular activities like school, sports and work. We know your life is busy so we offer these services during extended hours so that you can schedule them at times that are convenient for you.
Annual Physical Exam
An updated health history from the patient to determine any recent medical problems or new medications and/or supplements.
A check of vital signs such as blood pressure, heart rate and respiratory rate.
A visual review of the patient's appearance.
The physical exam, which includes listening to the heart and lungs, along with a visual check of the hair, nails, limbs, abdomen, neck, and head.
Bloodwork for lab tests may or may not be required, and would be additional, i.e., blood count, blood chemistry, lipid panel, etc.
Diagnostic testing might or might not be required and would be additional i.e., EKG, Chest X-Ray, etc.
Specific screenings based on age, gender or activity or employment.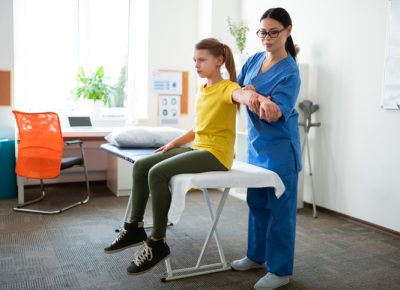 School and Sport Physicals
School and sport physicals are conducted to determine whether a child is healthy and physically prepared to participate in sports and/or other school activities. These regular exams can also be a good time for physicians to discuss important health issues with children and their parents or guardians. In addition, Everest Urgent Care also offers age appropriate immunizations as well as prescriptions, and treatments for common childhood health conditions.
Why are Sports Physicals Required?
Sport physicals help determine whether a child is healthy enough to participate in a particular sport or activity. These physicals are particularly important for any child with an existing health issue, such as asthma or a previous physical injury that could be aggravated or made worse by participating in a sport or activity.
While these conditions may not preclude participation, they could indicate a need for additional testing, medication or other adjustments to avoid worsening the health problem. In some cases, your Everest Urgent Care provider may be able to provide training tips to prevent sports injuries.
What is required for a School Physical?
Many states now require annual physical exams before students can participate in any sport or physical activity offered by schools, camps and other community youth organizations. The exact requirements will depend on the specific requirements of the state school system or the sport or activity. In general, however, sports and school physicals include these three steps:
A review of the patient's medical background
A physical examination
The completion of necessary School Physical or Vaccination forms and Sports Physical forms
School Physicals might require age appropriate vaccinations or documentation
Sports Physicals might require EKG testing if suggested by the provider
Department of Transportation (DOT) Physicals
DOT physicals for CDL drivers are mandated by the Federal Motor Carrier Safety Administration. The purpose of the medical exam for commercial driver's license holders is to ensure that they are physically and mentally healthy enough to operate a commercial vehicle. Everest Urgent Care are certified to perform DOT physicals.
What Is Included in DOT Physicals for CDL Drivers?
A medical exam for commercial driver's license holders includes a detailed medical history, a review of the individual's current physical and mental health, a physical examination, vision and hearing checks and tests for drug and alcohol use.
Most DOT certifications are valid for two years; however, the provider may issue a certificate for a shorter time frame if you have certain medical conditions that require monitoring.
Immigration Physicals
If you are new to the United States, you must take certain steps to stay here legally. A medical exam, or Immigration Physical, is required for lawful permanent residence — or what is usually called a green card. The exam must be performed by a doctor who screens you for certain contagious diseases and medical conditions.
What happens during an immigration physical?
An immigration physical is an assessment of your overall medical condition. The physical exam typically includes:
Blood and urine tests
Electrocardiogram (EKG) of your heart
Chest X-ray
U.S. immigration laws require certain vaccines as part of your immigration physical. The specific vaccines you are required to have depend on your age.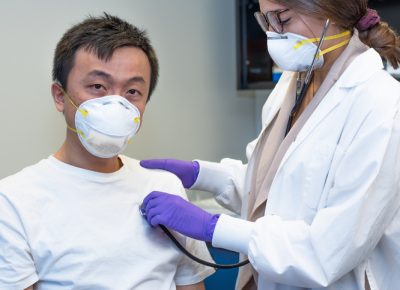 You generally must be vaccinated for:
Mumps
Measles
Rubella
Polio
Tetanus and diphtheria toxoids
Pertussis
Hepatitis B
Any other vaccine-preventable diseases recommended by the Advisory Committee for Immunization Practices
If you have already been vaccinated for any of these diseases or others, bring your vaccination records with you for your appointment at Everest Urgent Care. If you have a medical condition that prevents you from being vaccinated, your doctor makes a note of that on the Form I-693 by marking the vaccine as not recommended for your condition.
If you have your immigration physical during flu season (October 1 through March 31), you are required to have the seasonal flu vaccine. You also need a test for tuberculosis, which is done in two stages. To get the results, you need to come back to Everest Urgent Care about 2-3 days after your first visit.
What should I expect after my immigration physical?
After the exam, your doctor fills out your I-693 form. This form is known as the Report of Medical Examination and Vaccination Record. After your physical, you send the completed form to U.S. Citizenship and Immigration Services. It is also a good idea to make a copy of the completed form for your records.
For More Information or To Schedule a Physical, Contact US.