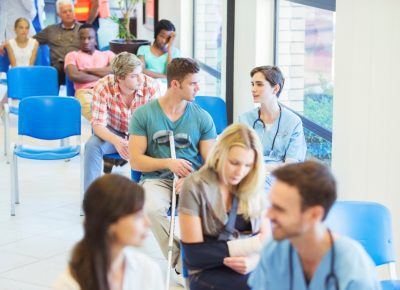 Whether you have been injured or sick, or if you need a medical examination, or you need an immunization, the professionals at Everest Urgent Care are here for you. We're conveniently located just minutes away from you in Upper Darby, and we're your dedicated choice for urgent care in Havertown, PA.
Whatever your non-life-threatening medical need, contact us or visit our facility. We have trained, compassionate and friendly people on staff ready to help, we use the latest in medical equipment, and we work to give you the services you need so that you can get back to your day. Our facility is open every day of the week and on most holidays, and our extended hours make it easy to schedule an appointment when you can make it.
Quality Urgent Care Services For Havertown Residents
At Everest Urgent Care, our mission every day is to provide the best possible care to everyone who comes through our doors. Our facility is built to offer the aesthetics of a high end medical practice, while also offering efficient and quality care. Our staff takes the time to talk with our patients, educate them on medications and treatments, and answer all of their questions. We make checking into our facility simple with easy to use iPad check-ins, and we also provide assistance with our patients' injury claims.
We offer a full variety of urgent care services for Havertown residents, including injury and sickness treatment, vaccines and immunizations including COVID-19 booster shots, routine physical exams, workplace treatments and much more. Everest Urgent Care accepts most all major health insurance plans, and we do what we can to keep your costs low.
Everest Urgent Care knows full well how disruptive and frustrating an injury or illness can be…so we work to make sure that you get the care you need quickly, with as little hassle as possible. Contact us here or visit our Upper Darby facility anytime you have a need, and let us be your destination for urgent care in Havertown, PA. We'll provide the care you need and help you get back to your day!