At Everest Urgent Care, we are ready to answer your need for urgent care in Upper Darby, PA. We have a facility
right here in town
, and we offer advanced technologies and a compassionate patient experience for your needs. We serve area residents with walk-in medical treatments from friendly and experienced medical providers, and we are available 7 days a week, including on most holidays. Our advanced services include iPad check-ins and online reservations, to help you receive the care you need quickly.
Our Upper Darby Urgent Care Services
We provide a full variety of urgent care services for Upper Darby residents, including:
Illness and Injuries – we offer extended hours for non-life-threatening injuries to help you recover quickly.
Immunizations and Vaccinations – We offer immunity and vaccinations without an appointment, to protect you and your family from illnesses.
COVID-19 Services – We offer support, education and access to COVID-19 vaccinations and boosters. We also offer testing and non-emergent care.
Occupational Health – If you've had a workplace injury, our experienced medical providers can provide immediate care with minimal interruption to your life.
On-Site Medical Testing – We can evaluate your medical problem, perform any necessary tests, and help you get back to your life, in less than an hour in most cases.
Physical Exams – Our extended hours enable you to schedule your examinations at a time that is convenient for you. Our physical exams include school and sports physicals.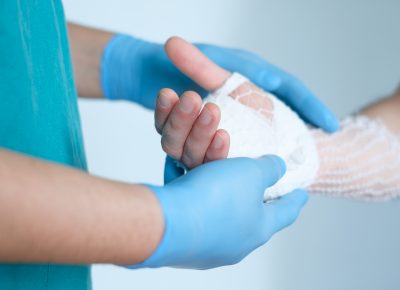 Address:
6787 Market Street – Suite 101
Upper Darby, PA 19082
Phone: (610) 352-8000
Hours:
Monday: 9:00am – 6:30pm
Tuesday: 9:00am – 6:30pm
Wednesday: 9:00am – 6:30pm
Thursday: 9:00am – 6:30pm
Friday: 9:00am – 6:30pm
Saturday: 9:00am – 5:00pm
Sunday: 9:00am – 5:00pm
We offer these services and much more for you and your loved ones, and our extended hours make it possible for you to schedule your appointment at a time that works for you.
Everest Urgent care accepts most all public and private insurance plans, and we do our best to keep costs down for self-paying patients. Our staff can process your workers' compensation and auto injury claims, and we will obtain pre-authorization for any tests that you need performed.
Dealing with an injury or an illness is an inconvenient hassle…finding the care you need shouldn't be. Reach out to us when you need assistance, and let the medical professionals and staff at Everest be your choice for urgent care in Upper Darby. We'll provide the care that you need and help you get back to your life!